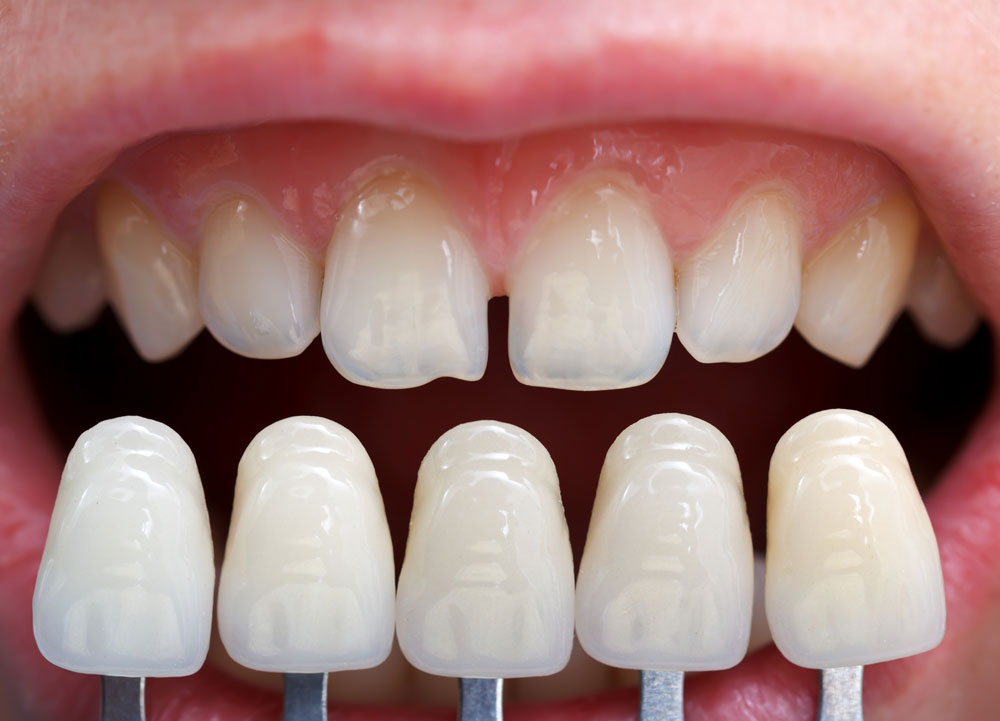 Veneers are fabricated of either porcelain, zirconia or compressed composite resins and are used in cosmetic dentistry in order of fixing a variety of situations that might present in the dental office.
They are used to close gaps between teeth (diastemas); to change the shape of a malformed tooth; or just to give the smile a more symmetric, natural and aesthetic look. Veneers are laminates that cover the front surface of a tooth, specifically bonded to the enamel surface after it has been reduced by .5 mm.
They also extend to the cutting edge of the teeth(incisal edge) and to the sides(mesial and distal surfaces) allowing for a more natural look.
Not everyone qualifies for veneers as previous composite restorations and fillings can interfere with the ideal preparation for a veneers and the results might not be as good as desired. Sometimes crowns are recommended instead of veneers as they can not always hide the darker shade of the inner tissues of a tooth.