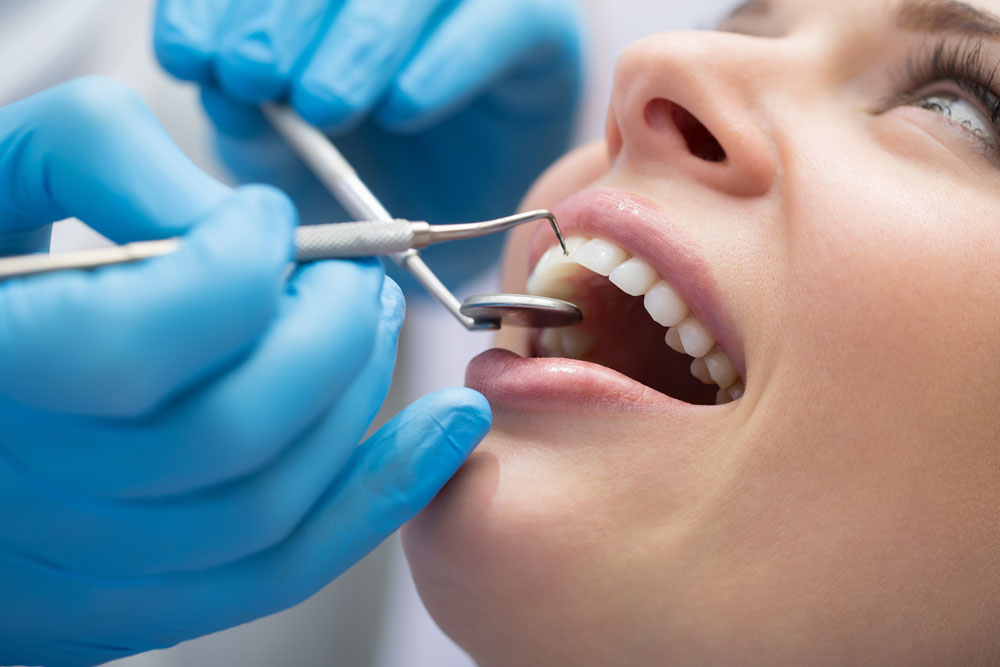 It is always recommended that a person visits the dentist at least twice a year for an examination and a dental cleaning. Depending on how often a patient goes to visit his dental professional exams can be comprehensive or just periodic, including a complete set of radiographers (dental x-rays) or just a few bitewings and a periapical x-rays.
A comprehensive oral exam includes checking the overall patient's health, alergies, medications, illnesses, personal habits, and a thorough oral exam including not just the teeth but also the tongue, soft tissues, head and neck ganglions and the Temporomandibular joint(TMJ).
Sometimes a panoramic x-ray is required, like in the case of kids with mixed dentition in order to determining if all the permanent teeth are on their way or if there is anyone missing. Also evaluation of the position of the third molars needs this type of radiography. A periodic exam is one performed every six month to determine if any changes have occurred since the last appointment in a patient who regularly comes to his dental appointments.