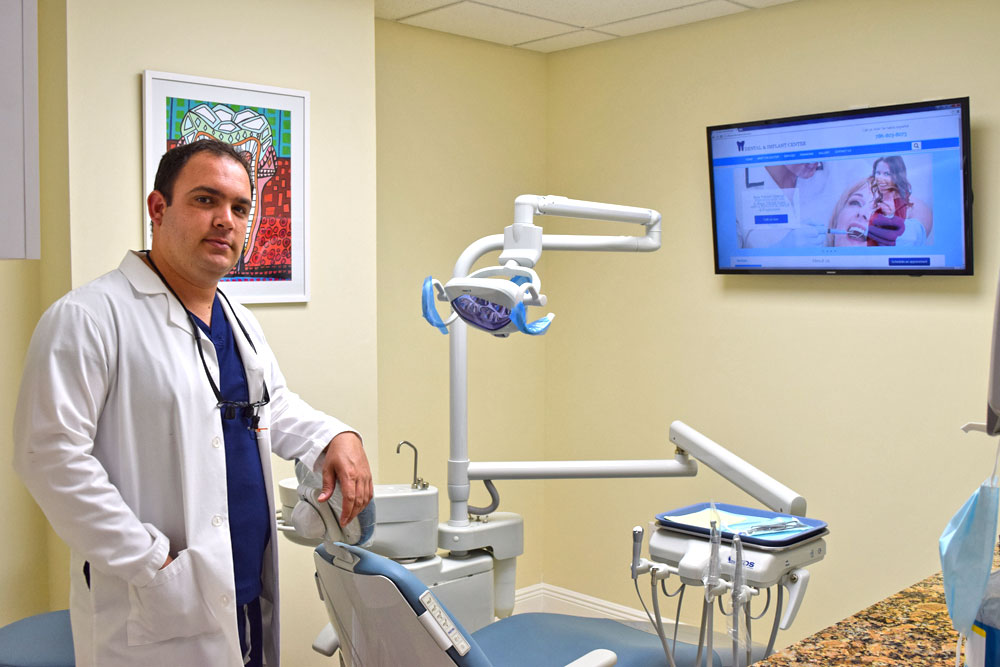 Dr Reinier Lopez is original from Cuba where he was born in 1981. During his childhood he always showed interest in studying and learning more about the human body, ending his primary and secondary education with the decision of dedicating his life to the study of dentistry and to work as a dentist. Dr Lopez finished his five years of study at the Odontology Faculty of the Higher Institute of Medical Sciences of Havana, located in Pinar del Rio, Cuba, in July 2005, having received a Certificate of Graduation with the Golden Seal of the Institute. After that he went to work during his social service to rural communities in his native state for about two years. During those years Dr. Lopez acquired experience diagnosing and treating all kinds of dental diseases in all age groups. He went on to gain the love and admiration of the community for always going the extra mile for ensuring the well being of his patients.
 In 2007 Dr Lopez left his country and moved to South Florida in order of seeking further education. After taking and passing the National Board Dental Examinations and the Test of English as a Foreign Language he applied to the Advanced Education in General Dentistry Program at Community Smiles, a program located at Dade County Dental Research Clinic(today Florida Institute for Advance Dental Education), where he was accepted and spent two consecutive years practicing and receiving continuing education in every area of dentistry, including  dental implants, endodontics, periodontics, prosthodontics, and others. During that time his experience and skills escalated to a level that prompted his mentors at the program to praise him and encourage him to keep up to that standard of work and professionalism after graduating from the program.
Today, as a Florida dentist, Dr Lopez "keeps taking continuing education courses to keep himself up to date with new advancements and technologies in the dentistry field, in order to deliver the best treatment to his patients, accompanied by his patience, kindness and disposition to serve his community the best way possible.